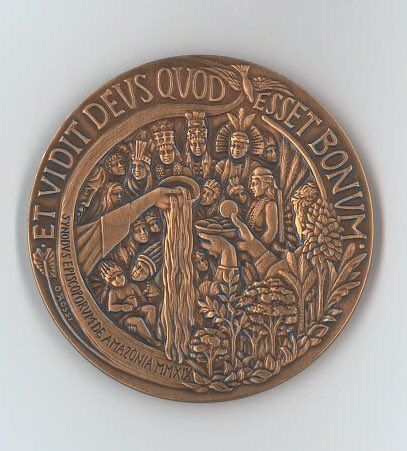 The Bishop of Rome granted today an extensive interview to Italian daily La Stampa, aligned with his policies due to the influence of its former columnist and current papal journalistic czar Andrea Tornielli.
The interview deals mainly with two issues: the European Union and the dangers of "sovereignism"; and the "Amazon Synod". The Pope says a woman (Ursula von der Leyen, upcoming European Commission President) will bring the EU back to the spirit of its "Founding Fathers"; and he says the priestly ordination of married men ("viri probati") is a minor issue in the Amazon Synod, because it is just "one paragraph" of the synodal document.
But of course, we all know that it is the essential aspect of the synod, just as the "minor issue" of communion to "remarried divorcees" became the essential aspect of the pontificate's first Synods, which were supposed to be about the "family"...
In other news, while the interview was indeed extensive and long, it was remarkably secular -- here are the words left unmentioned: Dio or Iddio (God), Cristo (Christ), Gesù (Jesus), Creatore (Creator), or Madonna or Maria (Mary). On the other hand, creatures or the creation (Creato) is mentioned throughout the interview.
Image: Pontifical medal celebrating the Amazon Synod.