Riccardo Cascioli
La Nuova Bussola Italiana
March 30, 2018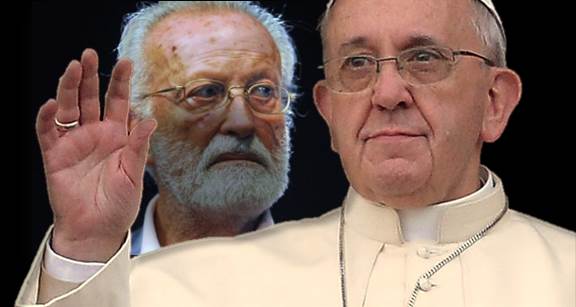 The Pope who denies the existence of Hell. A thing of such magnitude that was then spread by newspapers throughout the world for hours and hours before the Holy See issued a denial of

 

Eugenio Scalfari's words.

 

Yet some things don't quite add up in the Press Office's communiqué...
What must a poor Catholic think, when connecting to Internet on Holy Thursday morning he finds that the Pope has told an old journalist friend that hell doesn't exist and that the souls who don't repent simply disappear? A Pope who denies two truths of the Faith: Hell and the immortality of the soul.

 

It cannot be, it has never happened in the history of the Church. And right at the beginning of the Paschal Triduum, when we relive the Sacrifice of Our Lord, Who came to save us from sin. Diabolical timing. If Hell doesn't exist neither does salvation.

 

 

It matters little that it is not a magisterial text and that it's the 'usual' article by the founder of the Repubblica, Eugenio Scalfari, who transcribed the sense of a conversation with Pope Francis at Santa Marta. The statement is of unprecedented magnitude and devastating consequences.