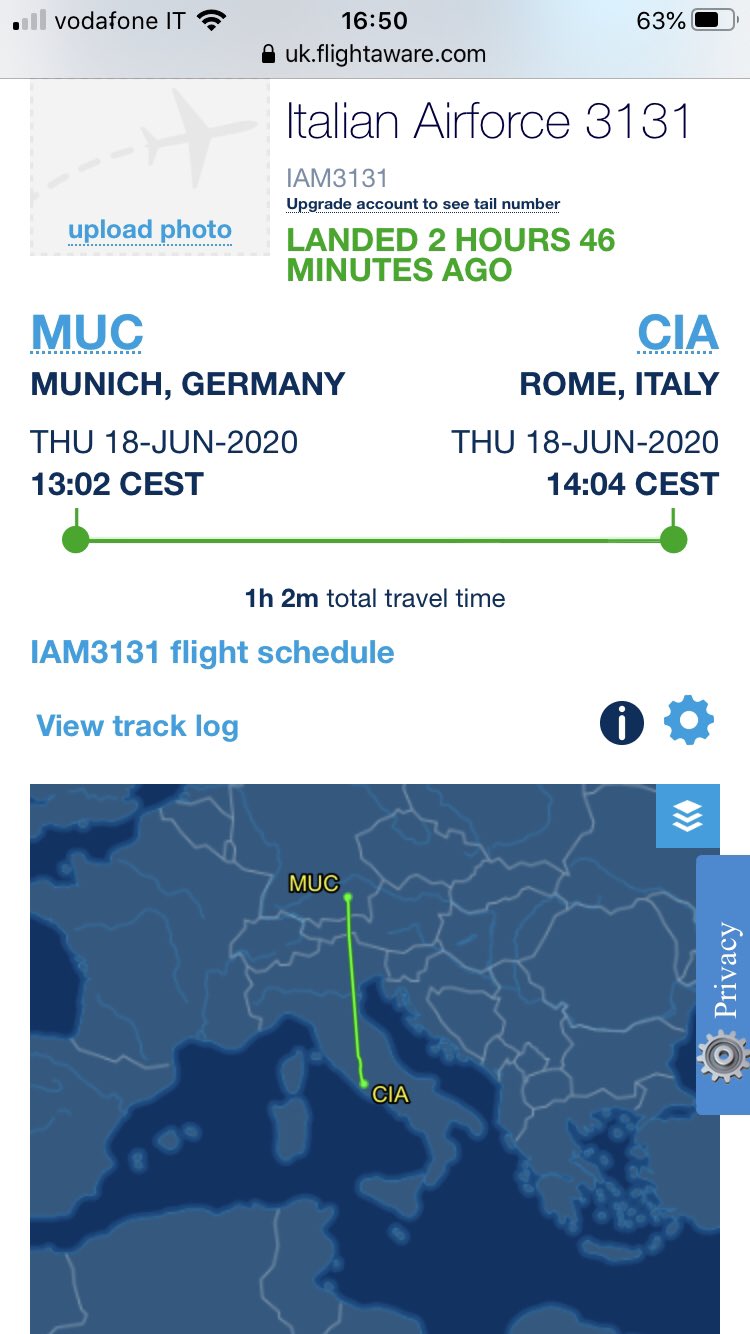 An Italian Air Force plane took Pope (Emeritus) Benedict XVI from Rome to Munich earlier today. He will be staying in Regensburg close to his older brother, Mgr. Georg Ratzinger, who is gravely ill.
There is no date for his return (the return flight track is seen in the image above -- the airplane that took him to Germany returned to Rome immediately), and he will be staying in Bavaria for the foreseeable future.
We pray for Mgr. Georg Ratzinger and for our dear Pope (Emeritus).
(Source: several Vaticanist Twitter accounts, incl. @edwardpentin and @nicolasseneze)