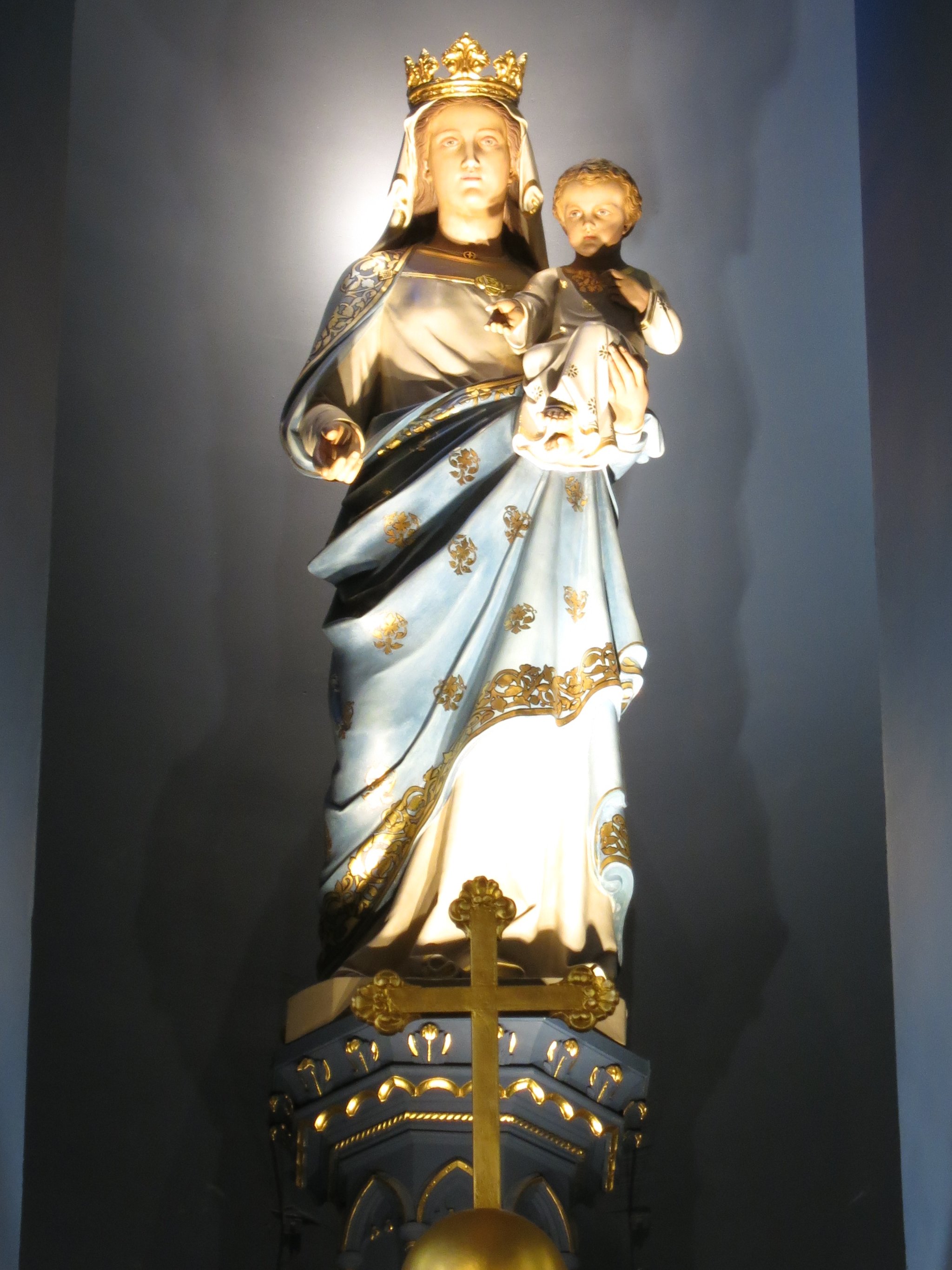 Lady and Child - Basilica of the Sacred Heart (Lady Chapel)
University of Notre Dame, Indiana

The next Supreme Court Justice -- or so we hope, once the U.S. Senate approves her name, which was known since yesterday, but that was officially announced by President Trump minutes ago.
Believing Catholics and other conservative Christians are rightly joyful with the prospect of a Judge who not only has expressed conservative feelings about how the Constitution and the laws should be interpreted, but also seems to live a life of Catholicity, without the shame secularists wish to impose on believers.
The fact that the Democratic candidate for President is a nominal Catholic -- whose platform includes all things that are antithetical to how our Holy Faith sees men, women, children, family, life, and death --makes clear the great chasm that exists in contemporary Catholicism: some authentic Catholics and many phony Catholics who promote lies and death.
Join us in prayer for the health and safety of Judge Barrett and her family, and may the Immaculate Conception protect the United States of America.